67 days left slowly my halloween trip is comming closer and here is my tip for today:
Take a tirp with the train around the park!
The best way to travel in Disneyland paris is by train! You can choose to get out somewhere in one of the diffrent lands or you can make a whole round with the train. I always like to take the train and just relax and you get to see some cool things too!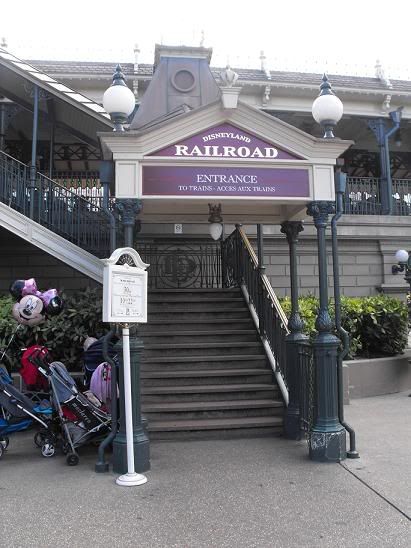 This is Main street station, the place I always hop on the train. And of course today I'm also hopping with the Tiggerigic bloghop.....or bounce!