So here is wat happened this week on My Magical Adventures!
On monday I started with my new series of posts called Magical Movies Monday. In this series I tell you about my favourite movies, characters, soundtracks and much more! If you want to read about my first post: Favourite Disney movies you can click on the image below!
As always I participated in the Tiggerific bloghop......or bounce on Tuesday! And the Wordless Wednesday on Wednesday. If you want to see the pictures I posted on my Wordless Wednesday post just click on the picture below.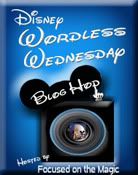 And on Thursday I joined the Disney Blog hop, their theme this week was babies, so take a look at my post!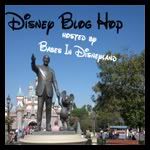 On Friday nothing happened on my blog but that is going to change! On friday I'll post the Friday Favourite. Every week I'll post a top three of something Disney related. It can be a top three of favourite characters, favourite rides at Disney and anything else Disney. I hope you'll enjoy this new series of posts.
So that was it for this week, have a magical week everyone!